The Purpose of Reconciling Bank Statement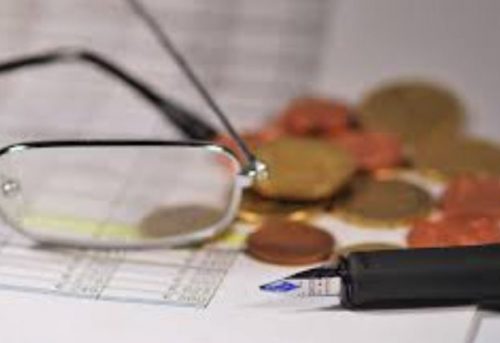 As a business owner, you need to conduct a bank reconciliation to compare the bank's records and those of yours. This is for you to identify whether both sets of records about your cash transactions (Also see How to Manage Your Business Cash Flow?) are the same. Book balance refers to the ending balance of the cash records you have made, whereas bank balance is the bank's version. If you found out that there is a difference between the balances, don't be panic, it is a very common situation. What you should do is to track them and make suitable accounting adjustments in your records.
Some of the business owners do not know how they should handle this kind of situation (Also see Steps of Bank Reconciliation), and instead of looking for an accounting firm in Johor Bahru to get assistance, they choose to ignore those differences. If you are one of them, as time passes, the difference between the amount of cash you have in your bank account and the amount of cash you think you own will be substantially big. If this happens, you may experience bounced cheques, overdraw your bank account, and the bank may charge you overdraft fees. In the worst-case scenario, the bank may choose to shut your account.
By conducting a bank reconciliation, you can determine whether any customer cheques have bounced, whether someone has made alterations on the cheques you issued, or someone has stolen and cashed the cheque without you knowing (Also see What Are Outstanding Cheques?). Hence, bank reconciliation is very helpful in detecting fraud. If you wish to find out any fraudulent transactions always, you may need to reconcile your bank account every day so that you can get the warning signs of frauds as soon as possible. When your company is going through an annual audit, it is common for the auditors to check the ending cash balance of your company's bank reconciliation as one of the testings they conduct (Also see How Does Internal Controls Help in Overcoming Payroll Fraud?). This is another reason why you should reconcile your accounts.
Some areas of the bank's records might be different from what you have recorded. These areas include:
Fees
The bank will charge you some fees for the services it has provided, for example, it may charge you a monthly account fee
Non-sufficient Funds Cheques
The bank may reject some of the cheques you have deposited as the company or the individual who issued the cheques to you do not have sufficient funds in their bank account. Thus, those accounts cannot remit the amount to your bank. These cheques are called non-sufficient funds cheques (NSF cheques).
Mistakes in Recording
The bank or you have recorded the amount of a deposit or a cheque wrongly.
Some of the companies will treat bank reconciliation as a crucial task that they should conduct daily (Also see Why is it Important to Reconcile the Bank Statement Monthly?). They will access to the latest updates of the bank's records on the website of the bank. This is extremely important, especially if these companies are running their operations without a considerable amount of cash reserves as, under such situation, they need to make sure that the cash balances they have recorded are accurate. Apart from that, if you doubt that somebody has been withdrawing cash from your bank account fraudulently, you should also reconcile your bank account every day.