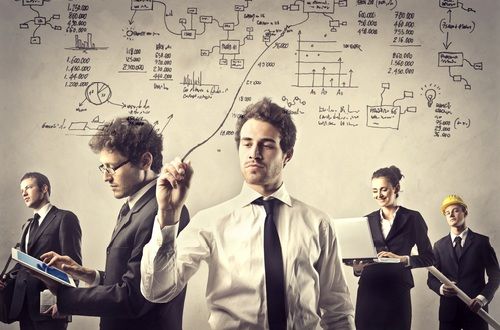 All you need to do to invite troubles to your business is to getting start without proper planning on the corporate structure. If private limited company is the first thing that comes to your mind when considering starting a business, right bet! The next few issues to consider is, how much share capital should be injected to run the show? How you can benefit in terms of tax with this structure? These are important aspects most overlooked.
The deliverables for company incorporation (registration) service includes the below:
Conduct company name search

Documentation of directors and shareholders' detail in accordance to SSM requirement

Preparation of Memorandum and Articles of Association

Obtaining approval and incorporate the company with SSM

Holding the first board meeting

Preparation of share certificates

Provision of common seal
Read more to have a better picture of our services and you will see how we can squeeze you some benefits by answering these questions when you are good to take off for this long journey:
Our Company registration offer
In general, you can avail of all the privilages of being a single owner and getting other tax benefits by registering company or form a corporation. Additionally, it can also provide protection from liabilities, and you can raise capital funds by the issue of shares of your registered company.
The Back Office team offers all the services necessary for the registration or incorporation of a new company under one roof. We can provide the right guidance for registering your business and save you the trouble of researching, following various steps and filling up documents. We will do a professional and efficient job of registering leaving you free to set up your business operation.
We can advise you on tax implications that involve your company as well as helping you to get it set up right. It includes things like advice on optimal time of annual closing of accounts, types of structures and others. We can help you to register your company in Malaysia irrespective of whether you are a local or foreign individual.
Why are services like these important?
You may find the registration of your company quite intimidating if you have other things in mind. You may be more interested in setting up the business by looking for resources, recruiting staff and involved in other details. We can help you to traverse the path of this important business initiative without missing any step.
How can we ensure the delivery of a standard procedure?
We are familiar with every aspect that has to be met and adhered to in case of company registration. You can rely on us to help you avoid any mistake that can occur due to lack of knowledge and help you with important legislations.
Few necessary items that are essential for a successful company registration in Malaysia but utmost care is needed to ensure the overall process goes smooth. We will first figure out the availability of the desired name for your company and register it with the Suruhanjaya Syarikat Malaysia (SSM).
With at least one resident director, we can fulfill one of the requirement for setting up a company. Also, paid-up capital not less than RM2 is good enough to get things started. Finally, a copy of the "Memorandum and Articles of Association" that stipulate the terms amongst shareholders will complete the whole process.
Benefits when you register the company with our help
We can prevent unnecessary headaches and expenses due to common mistakes and help you to start up your company within a short period of 72 hours only. You can rest assured of a good start up when you entrust the job to us as we will take care of all the problems for you.
Do not wait any further. If you are ready to get your company registered now, Pick up your phone then get a free quote from us on incorporation or probably, the accounting service in Johor Bahru you might later require.