How Does Internal Control Help in Overcoming Payroll Fraud?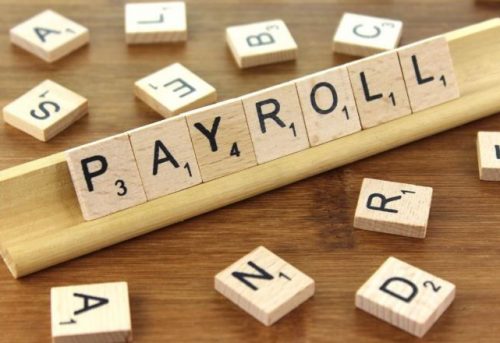 Based on a study that the Association of Certified Fraud Examiners conducted in 2012, more than 11% of workplace frauds relate to payroll. To treat this problem, besides hiring an audit firm in Johor Bahru that may help in detecting fraud, the company should not only create an internal control mechanism but monitor and enforce it. If the company follows those internal controls, it will be able to overcome the payroll frauds, and this minimises its business risks at the same time.
Payroll Scheme
The common techniques of committing payroll fraud include creating false or "ghost" employees, claiming for overtime hours without performing the work, as well as submitting an inflated or fraudulent expense report. The most costly and prevalent payroll fraud risk is to pay those fictitious employees as this may result in a substantial loss in the company (Also see How to Avoid Financial Ruin?).
Fictitious Employees
Paying fictitious employees can put a business into hot soup without a doubt. Typically, employees who can access to the payroll records or those who can make invalid employee records will set up the payroll scheme. The perpetrator or his confederate may receive the payment by depositing the money into an account that they can access. If they do not use a direct deposit, they may intercept cheques (Also see What are Outstanding Cheques?) and deposit them into their account or obtain the sum in cash.
Preventative Controls
If a company wish to set up internal controls on its payroll, it needs to separate payroll duties to different staff. The management should not allow the employees who are in charge of creating or keeping payroll lists and data to make adjustments or add workers without getting their approval. If the personnel who is responsible for the company's payroll wants to make changes on the payroll, he or she should obtain approval from two appointed persons. Without getting supervisory approval, the company should not let the employee who calculates pay rates and cumulative hours for payroll to issue payroll cheques or submit the employees' working hours for payment.
Also, the management should reconcile and review the payroll accounts. When the internal auditors are conducting audits (Also see Principles of Auditing), they should pay attention to any identical deposit account information.
Small companies may consider outsourcing their payroll to an accounting firm in Johor Bahru. However, this does not mean that the company can stop conducting the monthly audit on all disbursement the company has made to make sure that it is only paying certified employees.
Fake Timesheets and Unreasonably High Expenses
The company should also beware of false timesheets as well as falsified expense reports as both of them are the payroll fraud that it needs to combat by implementing internal controls and prevention methods. The company can establish policies that demand the employees to prove that they have requested for expense reimbursement. It may necessitate the staff to get the management's approval in advance if there are any expenses over a fixed amount. Besides, it may also make it mandatory for the employees to obtain approval if there is any notable increase in their working hours compared to their regular schedule, which includes overtime.
The company should audit these trends every month. It should not allow staff who is responsible for processing the requests for overtime or expense reimbursement to issue cheques. It should also carry out audits on the payments it has made for overtime assignments and expenses every month.
Considerations
When a company is using the internal controls as an effort of preventing fraud, the first thing it should do is to examine the resources it possesses to make sure that it has enough employees to attain separation of tasks. Otherwise, it needs to consider outsourcing its payroll. Then, it can set up a system to keep track of the performance of its internal controls besides performing monthly audits.