Incorporation Of Company : Commencement Of Business – Part 1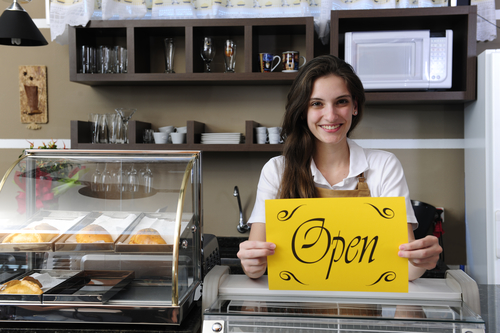 A private company may only commence its business (Also see Incorporation of Company Step 1, Incorporation of Company Step 2, and Incorporation of Company Step 3) upon the issuance of its certificate of incorporation. As discussed earlier, certificate of incorporation is a conclusive proof that the company had complied with all statutory requirements under the Companies Act 1965 and that it has a legal personality under the law.
A public company with a share capital however can only commence its business when it obtain a certificate from the Registrar of Companies certifying that it is entitled to commence business.
When a company is entitled to commence its business, it is advisable for the company, with the assistance of a corporate secretary in Johor Bahru, to call a meeting among the first directors in order to start the ball rolling.
First Directors' Meeting
First directors are persons who were named as the directors in the incorporation documents. Although there is no statutory requirement imposed on the company to hold a first directors' meeting, it is advisable to do so as soon as possible since it will expedite and smoothen the process of getting the company's business up and running.
Among the matters that can be discussed and resolved during the first directors' meeting are as follows:-
To record the appointment of the first directors;
To appoint additional directors (if the power to do so is given to the existing directors by the Articles of Association);
To appoint the managing director;
To record the directors' interests in shares;
To adopt the common seal of the company;
To appoint auditors;
To appoint company's solicitors;
To discuss the opening of bank accounts; and
To ratify and/or execute any legal documents.
The abovementioned list is not exhaustive. The matters that should be discussed and resolved by the first directors' during the first meeting are dependent on the company's business. It is important to resolve some of the matters as quickly as possible since some of it may be time sensitive.
Statutory Meeting
In the case of a public limited, Section 142 of the Companies Act 1965 requires it to convene a statutory meeting within three months from the date it is entitled to commence its business. The statutory meeting is only held once in the entire life time of the public company. The objective of the meeting is to provide its members with information as to the circumstances of the company formation, promotion and any relevant information.
A private company is not required to hold a statutory meeting. However, it is still obligated to convene an annual general meeting every year pursuant to Section 143 of the Act. The first annual general meeting of a private company must be held within 18 months from the date of its incorporation (Also see Incorporation Of Company : Commencement Of Business – Part 2).