The Differences Between a Limited Company and a Private Limited Company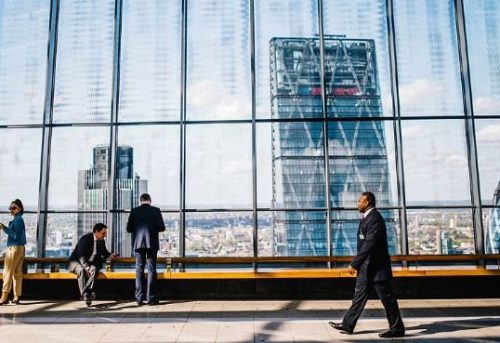 Limited companies and private limited companies (Also see What is Meant by the Term "Company"?) are forms of common business entities in Malaysia. However, not everyone knows the distinction between them. If you want to start a business and you are thinking about what form of business entity you should set up, knowing their differences is crucial. This is for you to choose the form of business which is the most suitable for you. If you have any doubts about company incorporation, you may seek help from a company registration service in Johor Bahru and get the advice and suggestions from the experts.
In Malaysia, there are two main types of companies, which are the unlimited companies and the limited companies (Also see Changing from Unlimited Companies to Limited Companies). The limited companies can be further divided into limited companies and private limited companies. A limited company is a public company with its name ended with the word "Berhad" or "Bhd.". On the other hand, for a private limited company, you will see the words "Sendirian Berhad" or "Sdn. Bhd." at the end of its name. Both of them are limited companies, yet they are different in some ways. Typically, limited companies will be listed publicly on a stock exchange, and this makes them become public listed companies. Some examples of these companies in Malaysia include the Tenaga Nasional Berhad, Genting Malaysia Berhad and Public Bank Berhad.
Note that not all the limited companies are listed on the stock exchange. Some of the companies may be limited companies, but they are not publicly listed companies. Such cases are not common, but they do exist. Normally, these companies are those that are in the process of becoming publicly listed companies. They may also be companies that have a lot of shareholders yet has not prepared to get themselves listed on the stock exchange.
One of the significant differences between a limited company and a private limited company is the former does not have a limit on the number of shareholders, while the latter can only have at most 50 shareholders. Besides, as some of the limited companies are publicly listed, they need to disclose their financial data publicly (Also see An Overview of Full Disclosure Principle). Thus, they need to comply with a higher financial reporting standard when compared to private limited companies.
Limited companies need to ensure that their financial information is available to the public. If they are publicly listed, they need to hold earning calls in every quarter as well as answer the questions that the public shareholders ask them. Another difference is that for limited companies, the public may subscribe to their shares freely. On the contrary, in the case of private limited companies, people can only own their shares by having a shareholder agreement, and they need to get approval from the existing shareholders of that company.
A private limited company is a more common choice among most SMEs when their scale and needs have exceeded those of a partnership or a sole proprietorship. By incorporating as a private limited company (Also see Tips for Company Incorporation), they may protect their shareholders from personal liabilities, and they can raise funds from external investors too. In some cases, large companies prefer maintaining themselves as private companies for faster progress. Also, doing so enables them to make changes to improve themselves without having to do so under the attention of the public. For family businesses, maintaining as private limited companies makes sure that the family will be able to take control of the company.
Contrarily, some companies will choose to go public to get themselves listed on the stock exchange. Doing so enables them to raise funds from the public, and this let the existing investors or the founders cash all or part of their stakes through an IPO (initial public offering).
Companies may choose to remain private or go public based on their needs. Knowing the differences between the limited company and private limited company is vital so that business owners can make the right choice to cater to the requirements of the business at a particular time.