How Transparency Can Help Your Business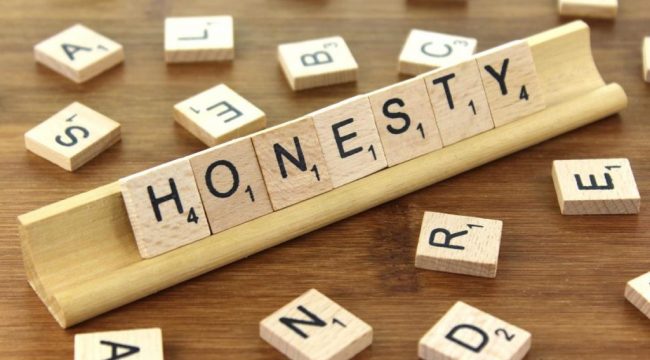 When people talk about transparency, the first thing that comes into your mind is most probably the idea of honesty as well as openness. Being transparent should not be challenging for a lot of firms to pursue. However, you will discover that plenty of firms are not so open. Whatever the reason is, a majority of firms prefer to run their business under secrecy, which usually causes tempestuous revelations surfacing when central issues become disclosed to the public (Also see Common Accounting Mistakes Made By Small Businesses). To make sure that your workers think that your company is dependable, we have listed some ways that transparency can assist your business.
Helps To Establish Realistic Targets
As an entrepreneur, you may set aggressive targets occasionally since you have the desire to fulfil a specific financial benchmark or offer services to your clients more quickly than your competitors. This happens when you do not know the best plan for your business, and you think that being aggressive may help in business growth. In this case, you should hire an accounting firm in Johor Bahru to understand what kind of targets are suitable for your company as aggressiveness often does not help. What typically occurs with aggressiveness are targets that cannot be potentially reached, or they are fulfilled as a result of disreputable practices done by your workers. Placing your employees under this type of stress can be the last thing you want to do since it typically causes your company to suffer. Openly speak about your targets with your group, find out whether they feel they can achieve them. There is nothing wrong with supposing your workers to tackle obstacles. However, you can't make the challenges so huge that they are unable to succeed.
Involve Your Team With The Decision-Making Process
Sometimes the ideal ideas do not come from your management team. Your workers might also have great ideas in mind. However, you will never discover it if you develop an unfavourable environment and seem to be unfriendly. Make sure that there is always an open atmosphere in your firm, where everyone feels motivated to talk about their thoughts when they want to share a solution (Also see 5 Ways to Take Control of Bookkeeping Without Wasting Time). Sharing enables you to generate innovation, and it can trigger the development of your business.
Attract Better Applicants To Your Firm
When you attempt to fill up your vacant positions with new employees, you would like to ensure that you are only bringing in people who match with the established culture of your firm. You can achieve this by sharing your firm's culture on your job opening notice. Let prospective applicants understand what is going to happen to them if you employ them. Thus, they will be able to evaluate if they fit your company before they decide to come for an interview. By doing so, you will be able to guarantee that only proficient applicants are appealing for the position.
Creates A Closer Relationship With Clients
Your clients would like to know the values that control your business. This is necessary to all of them as they want to assist institutions that agree with their values. In their opinion, it is more than acquiring an excellent agreement. Instead, it concerns helping a company that possesses its values (Also see How Can Business Owners Manage Their Time Wisely). Essentially, your company needs to support and agree with a social cause that you hold up so that your clients get to know the values you believe in and by doing the right thing, it indirectly helps increase the company's revenue.