Benefits of cloud based accounting tools to a small business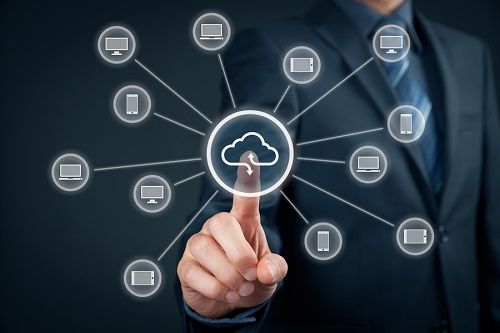 Accounting or bookkeeping is an important part of every business setup. However, it is more crucial for small businesses, as they have just started out with their business and need to grow quickly. Today, businesses do not like to waste their time by following the age old methods of accounting (Also see Efficient and indispensable innovations in accounting).
Instead, they are following the new methods in order to save their time and grow quickly. Today, small business owners are taking advantage of a wide range of organizational technologies and tools in order to reduce the burden of managing bills, receipts, and invoices as well as to increase the time that they spend on pursuing new opportunities (Also see Challenges in bookkeeping and ways to deal with them).
Such accounting tools are available as cloud-based options and most of the small businesses out there are considering using such cloud based accounting tools and abandoning their present accounting workflows. So, why is it that businesses are switching to these modern accounting tools? What are the benefits of these tools? Read on to find out.
Easy To Access And Organize From Anywhere
Accounting information that is stored in the cloud can be accessed as well as added anywhere. This way the team members can easily and quickly finish their work, no matter where they are. Whether it is a project manager who needs to see a supplier's invoice or a sales representative who want to add the expense receipts, they can do it with the cloud based accounting tools. Thus, these tools make accessing and organizing important information easy and quick.
Quick Search
Businesses can quickly search anything on a cloud based accounting tool. For instance, if a distributor or vendor questions the business why a bill has not been paid yet, a small business owner who uses cloud based accounting tools can quickly and easily search for invoices. By using any term, they can locate a particular bill and determine whether they have paid or missed it.
Diverse Platforms To Use
Cloud applications like Xero and QuickBooks Online provide access to documents and information from any device. Moreover, they also combine other cloud based accounting tools. This means that when a small business uses the cloud based technology for their accounting tasks, it can easily leverage and extract data across numerous platforms. Plus, it can also save their time that gets wasted in manually recording the data.
Thus, cloud based accounting tools can really benefit small businesses. A cloud based tool not only reduces their time that they spend on managing their accounting information (Also see benefits of proper accounting), but also improves their operational efficiency. If you want modern accounting assistance, engage our accounting firm in Johor Bahru.