Advantages of double entry accounting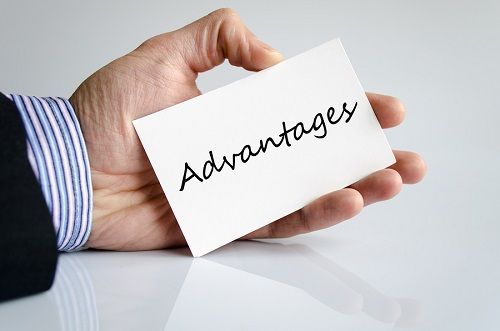 Double entry system is believed to be the most reliable system to record transactions in financial accounting. As compared to single-entry accounting, double-entry accounting is based on a set of rules requiring that dual entries are made for every transaction recorded. The principle behind this is that for every debit, there is credit and vice-versa, despite some times contra account is used. This type of rigorous bookkeeping allows you to maintain detailed records of all financial transactions in the organization, much more accurately than single entry bookkeeping.
Accuracy Of Accounting Records
When running a business, keeping accurate records is vital for success. Utilizing double-entry bookkeeping allows you to pull information easily to create financial statements or reports. Important details are not missed out on, making any wrong doing easy to spot. With detailed records of financial assets in double entry bookkeeping, tracking who owes the company any money or who needs to be paid off can be done is a hassle-free manner.
Assets And Liabilities Accounted For
In contrast with other forms of bookkeeping, entries in double-entry bookkeeping can include both the assets and liabilities of an organization. In single-entry bookkeeping, you can track all transactions as either an expense or revenue but double entry bookkeeping provides you with assets, liabilities and taxes – parts that make up a balance sheet. A balance sheet is a crucial part of record keeping as it accounts for an organization's resources as well as obligations.
Preparing A Trial Balance
With double-entry bookkeeping, there is the convenience of preparing a balance sheet and income statement, that forms a trial balance of all your ledger accounts based on your financial requirements. An income statement allows you to assess where your business is in terms of growth and impact, including financial expenditures and revenue. For senior management, it becomes easy to monitor what areas require more investment and how costs can be reduced efficiently since both sales and purchases recorded as entries in the ledger (Also see How to Reduce Accounting Errors in Your Business).
Ease In Top-Level Decision Making
Double-entry bookkeeping reveals crucial information with regard to the financial position of a business, allowing business owners, creditors or even managers to factor such data into their decision making process. The main advantage of double-entry bookkeeping is thus, having a systematic technique through which every aspect of a financial transaction is tracked in chronological manner. It also takes entry adjustment into account such that there is accurate data when the fiscal year comes to a close.
Still didn't get the idea of double-entry accounting? No worries, engage an accounting firm in Johor Bahru an let the professional manage for you.