Accounting – How to read Cash flow statement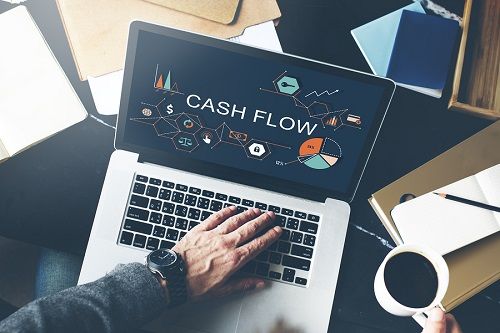 A leading criterion for investment in a company is its profitability, which is indicated by the net income. While the net income is seen as a simple and quick way to find about the performance of a company at a glance, it does not show the actual profits that a company makes (Also see 5 accounting tips for small businesses). This is where cash flow comes in. It reveals how much money the company spends and the source of the cash used.
Significance Of Cash Flow Statement
A cash flow statement indicates the exact amount available with a company at any given time. The statement involves assessing the liquidity or cash present on hand enabling a company to arrive at wise decisions regarding bill payments, inventory and acquiring additional assets.
Financial Profile Of A Company
The cash flow statement along with the balance sheet and income statement of the company helps in providing a comprehensive view of the financial profile of a company. It is mandatory for all companies in public trading to reveal the above three statements.
Components In A Cash Flow Statement
In simple terms cash flow statement gives you the value of cash present as a sum of
Asset investments
Operation costs
Financing
Asset Investments
This shows cash used by company for
Selling capital assets of long term value
Buying capital assets of long term value
Property, vehicles, equipment, investment securities, machinery and furnishings come under the assets of a company. It is essential for a company to assess whether the income from the operation is profitable.
Operation Costs
The operation cost or cash flow indicates the amount spend routinely by a company. This includes subtracting regular expenses from the money collected via
Sales collection made using credit
Cash inflow for a given span
This cost gives a precise value of the money generated from the core business. The total net amount should be growing, for the profits to be generated.
Financing
This indicates the cash paid or received from lenders, investors and creditors. In case of public trading companies, this section of the statements will show the source of cash flow from any or all of the following:
Dividend payments
Debt capital repayment
Bonds and stocks sale
By understanding the significance of cash flow generation and reporting, the above indicators can be used for analyzing your business portfolio (Also see Accounting – Basic Financial Ratios) successfully. We offer customized accounting services in Johor Bahru enabling you to discover the right way to look after your obligations and see good profits. Contact us today for more information on our services.