Accounting – Avoid these traps when preparing accounts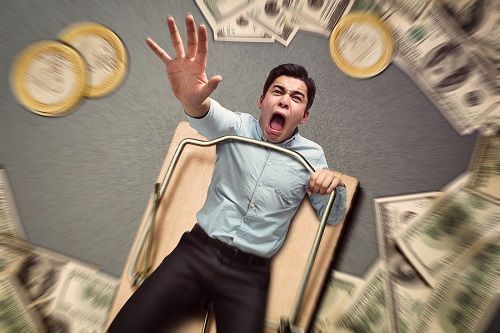 Like there are tips to prepare the accounts of your company, there are also many traps that any company can fall into while preparing their accounts. This is particularly true for small or new business setups (Also see How to incorporate your business in Malaysia), as they do not know much about accounting and easily fall into one of its traps.
These traps can interfere in the growth of your company and you may not even know about them (Also see Things to take note when preparing accounts). Thus, learn about the several accounting traps and avoid them in order to record proper and accurate accounts of your company.
Same accounts or cards
Many businesses keep same accounts or cards for their business as well as their personal expenses. However, this is a wrong practice as it can mix up all your expenses and when you record the transactions you can get confused as to whether it was a business expense or a personal one.
Thus, it is recommended that you keep separate cards or accounts for business from those for personal uses. Additionally, it could also mess up your taxes when you claimed personal expense in the company's tax submission. This is definitely one of the most dangerous one you want to avoid.
Not recording cash expenditure
Many businesses do not or forget to record their cash transactions. It is important to record where your cash goes, as it will help you to balance your accounting books. Moreover, if you do not keep track of cash, you may overestimate or underestimate the amount of income that your company brings in.
Staying on top of receivables
Most of the businesses send out a lot of invoices and want to stay on top of their receivables. Due to this, they may lose or forget to record some important accounting data of their company. Therefore, it is important to always mark your invoices, whether paid or unpaid. This in turn will help you to know the correct status of the finances and accounts of your company.
Moreover, if you wait till tax time, you can leave plenty of unknown things and thus overpay your taxes. You can also engage an accounting firm in Johor Bahru who can assist you on your company's receivables and thus keep them on track. You can also use software for managing your business money by setting reminders on your invoices.
So, avoid these traps when preparing the accounts of your company and make your business more successful. Additionally, by avoiding these traps you can maintain proper accounting records of your company (Also see 5 consequences you need to face with bad accounting).