5 Reasons You Should Outsource Your Accounting Operation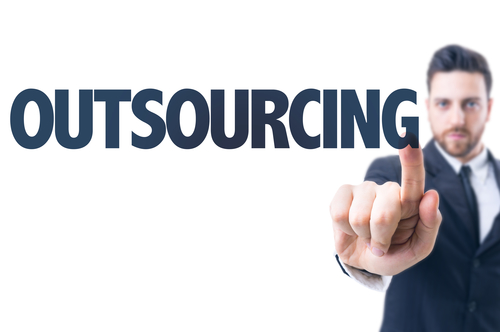 When running a business, one must pay attention to a lot of sections while monitor activities of your staffs. There is no doubt that owning a business is a complicated task and dealing with finances is more difficult. It is generally a complicated task to manage finances on your own.
Hence, this is the key reason that most entrepreneurs engage an accounting firm in Johor Bahru so that their focus is placed primarily on the progression of their startup. There are many reasons to outsource your accounting services. There are:
Time-Consuming
A bookkeeping system uses up a lot of time. It is plausible to look after the finances of a small company; however, business owner could not pay much attention to another area as it involves a great deal of time. The time management is the most critical component of any business. Hence, rather than putting in their precious time in managing the finances, entrepreneur should concentrate on the growth of their business.
Require Expertise
As a matter of fact, it is not essential that every businessman should be skillful at handling finances. If you are not accounting or finance well-trained, it would take a while to obtain these skills to carry out bookkeeping (Also see Accounting – Avoid these traps when preparing accounts).
You should not drain your time acquiring these skills while managing your business as you will lose your concentration completely. Therefore, opt for specialists who are trained at dealing with finance tasks.
Changing Standards
Frequently, modifications outlined by the government might be seen on the Financial Reporting Standards and Income Tax Acts. Being a company owner, you might not pay full attention on these changes while recording tax returns (Also see How does business maintain tax records?). A bookkeeping service can be helpful for this part likewise. When the government will come visit for the audit process, the service providers at the bookkeeping firm will always keep your prepared. Thus, to avoid technicalities, it is suggested to outsource your accounting services (Also see Accounting – Five mistakes to avoid for business success).
Budget-Friendly
It is likely going to be substantial on your pocket if you decide to employ the services of an accountant for your small company. A small-business owner absolutely could not allot a huge amount like RM3,000 or above on personal accountants. So, compared to personal accountants for your office, it is most ideal to go for bookkeeping service providers who are budget-friendly.
Professional Bookkeeping
Without a doubt, bookkeeping specialists will take care of your finances in an effective manner. They can carry out this duty better than others because of their experience in bookkeeping system. Compared to business owners, these professionals emphasis only on one area thus, translating numbers very efficiently.
Therefore, outsourcing your accounting operation is one of the best ways to work with your business transactions. Since the primary focus of the business owner should be on yielding the profits to take the firm to higher stages, it is not practical that a sole owner is able to deal with every area of the business.