5 important things to keep in mind when using an accounting service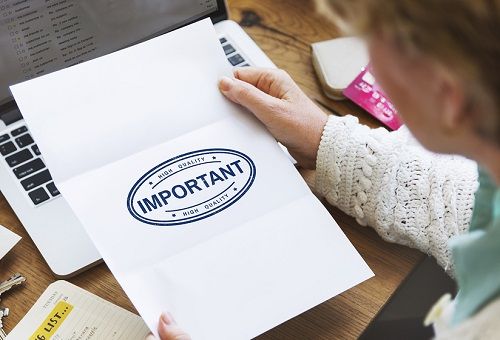 Finally, you have decided to take the accounting services of a professional firm. With it, you can save more time as well as money and get your work done by experts. However, it is important that you choose the right accounting firm, so that you can turn over your accounting, tax, and other financial tasks to outside experts.
When you choose the right one, you can relax that your accounting chores are in safe hands. However, in order to choose the right accounting services, there are some considerations for business owners. Moreover, when you use such services, you must keep these things in mind, so that you can get the most out of the said firm, whose services you choose to take.
Consider the options of DIY accounting vs. bookkeepers
It is always wise to hire an accountant or bookkeeper for your business, no matter if it's a small business or a big one. Although, you may decide to monitor marketing, sales, and accounting of your company on your own, you must take the services of an accounting firm, if you want to make your business successful.
You can be rest assured, as a person with deeper understanding and experience is taking care of your company's accounts. You can hire a freelancer or a part time accountant in the beginning, so that you can save full time wages. And, then you can take the services of a professional accounting firm, when you business grows and you have more work to take care of (Also see Challenges in bookkeeping and ways to deal with them).
Identify the services you require
It is important that you list the services that you want from the accounting firm. This can include taxation services, balance sheets, financial reports, invoicing, general bookkeeping, payroll services, organization of your books, cost saving suggestions, etc.
Some accounting firms may manage all these tasks, but some may handle only a few of them. So, you need to see which all tasks are more important and accordingly you can hire an accounting firm that can work on those chores.
Costs
Cost is one of the other things that you must consider, when hiring an accounting firm. You must look at your budget as well as the services you want and then hire a reputable accounting firm. Costs can vary greatly, depending on whom you hire and what all tasks you want to get done.
Talk to the accounting people
When you hire an accounting firm, make sure you talk to the people, who work for you, on a regular basis. This will help you to know how they are doing and where your company's accounting operations are going (Also see 5 consequences you need to face with bad accounting).
Find the right match
Make sure that the accounting firm matches your general philosophy in terms of accounts. It should be as aggressive or conservative as your company.
With these tips, you can hire an accounting firm in Johor Bahru and use its services adequately.