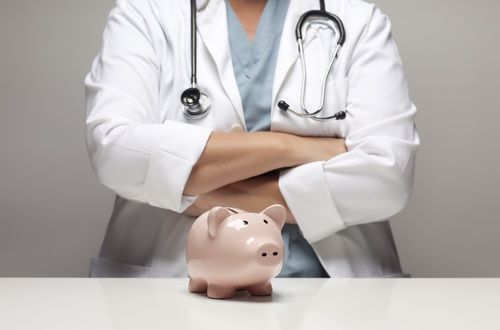 You probably are troubled by not obtaining reliable and meaningful financial data that pulling you back, as the management, to make informed decisions when encountering different obstacles in the business world. Hence, let us manage your accounts and draw you a clear picture of the financial position of your company so can have the essential ingredients for devising strategic desicions ready.
The scope for our Accounting service are as below:
Recording the transactions into the accounting system based on the documents and information provided

Drawing up the General ledgers

Preparation of Trial Balance

Drawing up the Statement of Comprehensive Income

Drawing up the Statement of Financial Position

Preparing the bank reconciliation statement

Preparation of schedules for audit purposes

Assist in liaision with auditors
Read more to understand what we can do for you:
Difference between our accounting services and bookkeeping services
To a more precise definition, Bookkeeping refers maintaining the records of financial transactions that occur on daily basis. While in accounting the information that is available every day is classified, analyzed, interpreted and summarized to help the process of ultimate decision making.
The management of a company can get a better perspective of its performance and status from the breakdown of the financial statements given in the schedule.
Who can benefit from our accounting services?
It is mandatory for all Malaysian companies to document and record all financial transactions as per the "Suruhanjaya Syarikat Malaysia (SSM)" and the "Inland Revenue Board of Malaysia (IRB)". But most of them use only bookkeeping services instead of accounting services.
Accounting services are essential for owners of businesses who are caring and work hard to increase their profits. Investors are also able to keep themselves updated about the company they have invested in from the accounting services.
Why is accounting services essential?
As mentioned earlier, classification, interpretation, analysis and summarizing are involved in accounting instead of only recording the financial transactions as done in bookkeeping. Managements derive valuable information from the raw financial data available to them.
For example, the performance of a company cannot be judged by some sales only. The company management can get insights on the performance of a company from accounts. They can bring an improvement to business by devising strategies with the use of analytical tools such as financial ratios and variance analysis.
Many companies need equity funds to fuel their growth potential and business expansion. It may not be possible without keeping accounts accurately. Investors also feel safer and more comfortable in investing their money in companies that have open accounts.
How can you benefit from our accounting services?
The consultants working in the Back Office Partners provide reports helpful to the management such as such debtors' aging report. For instance, the management can get alerts about the credibility of the clients and late payments from the aging reports received.
Another example is the reports of construction companies that are critical for them to understand their status and performance vis-à-vis their projects. The profit and loss account and balance sheets prepared by Back Office Partners can help you make out which projects are most profitable and which have produced cost overruns.
Whereas, our group of dedicated professionals can detect any error or abnormality in accounting and ensures the best product gets delivered. It will cause little trauma to the management during the audit as the accounts will be straightened up even before being audited.
Moreover, the cost of getting such strong support and meaningful information is only a fraction of the salary you have to pay to keep a full-time accountant. Stay assured of getting the best information for taking strategic, operational decisions for business growth from our services.
Do not waste any more time! Get a free quote by Contacting Us!